6 Major Items to Look at in Investment Properties
By, Maura McGraw
When looking at potential single-family investment properties, I like to personally inspect six major maintenance items: 1 – roof, 2- foundation, 3 -plumbing, 4 – electrical, 5 – HVAC, and 6 – water heater. These are the six major components that usually cost investors money, so here are a few tips about what to look for when evaluating each item.
Roof 
The roof is a critical component of the house and can directly affect your insurance rates, especially down here in Mobile, AL where we are susceptible to tropical storms. Typical asphalt shingle roofs tend to last approximately 20 years while metal roofs can last 30+ years. A residential roof replacement in Alabama can cost between $5,000-$15,000 depending on the material and size of the roof. So, it is important to try to get an exact roof age when looking at an investment property as well as evaluate the overall condition of the roof before purchasing the property.
When evaluating the condition of a roof, some things to look at first are: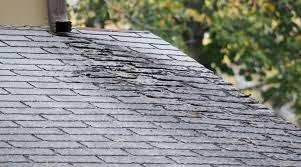 granular loss on the shingles,

patches or replacements (different colored patches of shingles),
loose shingles,
dips or areas where water collects on the roof,
and big trees near the roof.
If you see any of these things, it might be worth hiring a roof inspector to inspect and professionally evaluate the roof.
Foundation
Another critical component of every house is the foundation. Cracked or compromised foundations can cost thousands of dollars to repair, so you want to ensure that your foundation is structurally sound before purchasing investment properties. In Mobile, I prefer houses with slab foundations because they are usually less susceptible to damage from termites than other types of foundations.
Plumbing
The plumbing in a house is like the circulation system in the human body–a blockage or break in the infrastructure can be a disaster waiting to happen. When evaluating a property, examine the ceilings, floors, and walls near or around your bathrooms and kitchen.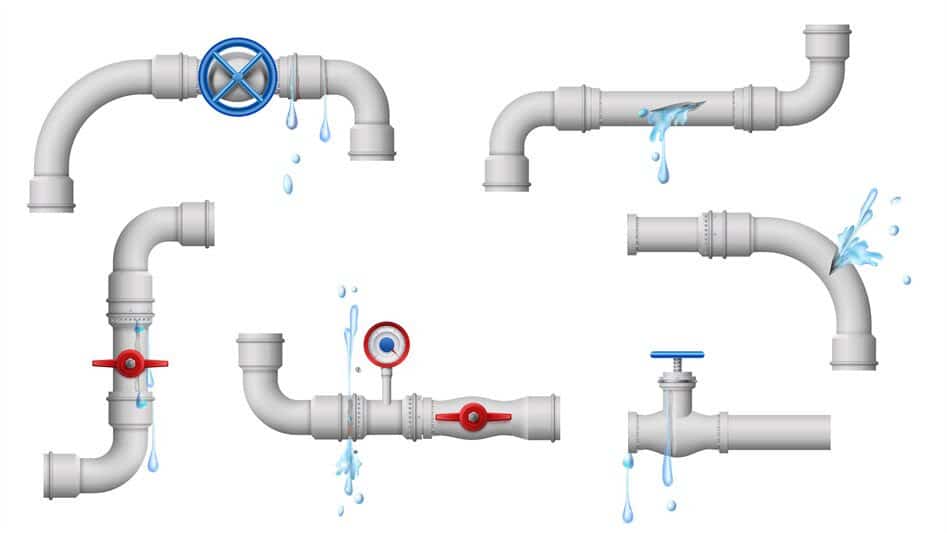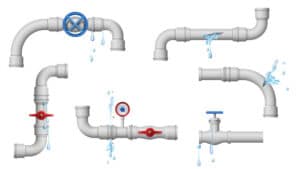 Look for cracks and soggy spots on the floors and ceilings that could indicate moisture and excessive leaks from pipes. If you see mold or rotten wood, that can also indicate pipe leaks.
Repiping can cost $2-$5 per foot or $5,000-$20,000 for whole-house replacement. It is usually a good idea to have a professional inspector evaluate a house's plumbing system prior to purchase to ensure the system is sound.
Electrical
For homes built in the first half of the 20th century, the electrical requirements for a home were much lower than they are today. As a result, many older homes have undersized electrical panels. When viewing a home for the first time, check the electrical panel. It should be at least 100 amps, but 200 amps are ideal. Upgrading a house's electrical system will cost thousands of dollars, so this is a great item to work into your offer if the panel turns out to be undersized.
HVAC
Central air conditioning systems typically last 10 to 15 years. Window units usually last five to seven years. Replacing an HVAC typically costs between $4,000-$6,000 for residential homes in most parts of Alabama, so it is important to note the age and condition of the HVAC before purchasing an investment property.
Hot Water Heater
A conventional electric or gas water heater typically lasts about 10 years. If you have a tankless water heater, it will last for about 20 years. When looking at a house, take note of the age of the tank, the heat source, and the size. An overlooked water heater that's more than 10 years old can result in water leaks, overflows, and floods in your home that permanently damage your floors and drywall.
In conclusion, every investor has their own set of things to look at or inspect when investing in real estate. These six components are what I have personally found critically important when purchasing real estate as an investment, and are usually the most costly when they have underlying problems. Whether you are investing in a property to fix-n-flip, rent, or sell, it is important to do your due diligence on the conditions of the property before purchasing. Knowing the items that need to be fixed or replaced beforehand ensures you receive the best return on your investment.